About Us
At Music Connection in Forest Lake Minnesota, it's all about making music. As a locally owned Twin Cities Area music store, we've offered everything you need from Mozart to Midi, and from Bach to rock, for 40 years. Personalized expert service from our staff of musicians and music educators will help you make Your music! We are a factory-authorized dealer for many of the best major brands including Yamaha. Since 1981, we have earned the trust of thousands of music makers. Thank You for your support!
We're excited to announce that Music Connection was named a Top 100 Dealer in the US!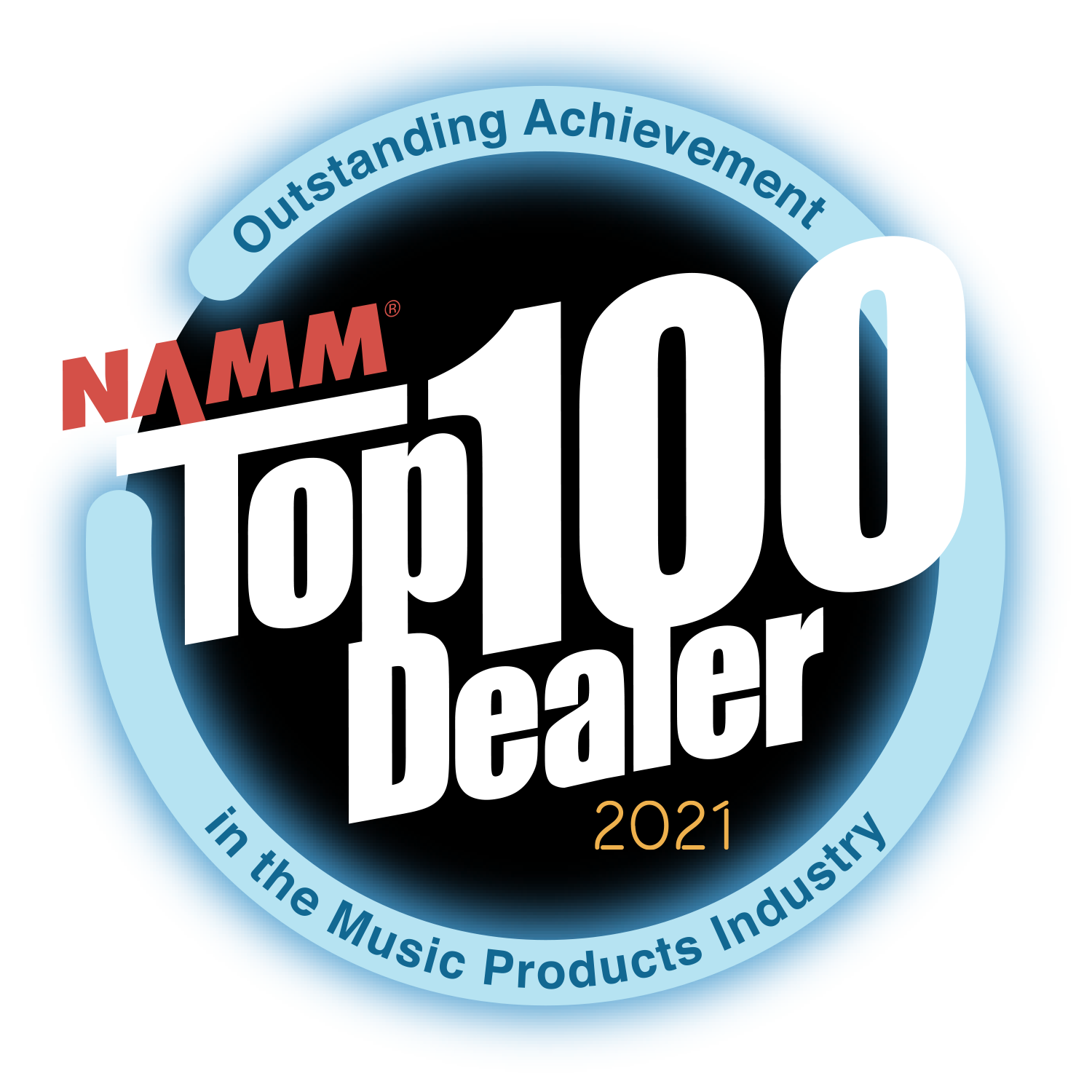 Music Connection is a member of:
The National Association of Music Merchants (NAMM)
The National Association of School Music Dealers (NASMD)
The National Systems Contractors Association (NSCA)
Count on Us
Music Connection is your musical destination for excellent quality, great prices, friendly expertise, and of course, personalized service. We service what we sell.
Make Music! Make The Connection!
Music Connection on the Internet
The Music Connection, Inc. is a musical instrument and sound reinforcement retailer. Our full line store and business office is located in Forest Lake, Minnesota. We are not connected in any way with any other entity displaying the words or name "Music Connection". We currently send email from two 'dot com' domains: ConnectWithMusic and MusicConnectionMN.
Our presence on the internet is intended to provide an additional source of information to our customers in and around the greater Minneapolis/St. Paul area. We encourage you to patronize your local music stores for the quality sales, service, lessons, seminars, etc. that they can provide. If you have not yet found "your favorite musical instrument source and service oriented dealer", we invite you to give The Music Connection a try. Our web pages represent a sampling of our products and services. Please contact us if you have questions regarding specific equipment.
The Music Connection is not primarily an e-commerce business, however, we do ship to our local customers as well as to our customers in greater Minnesota and to customers out of state who solicit us as their dealer of choice. Music Connection ships merchandise only to locations within the United States of America and accepts payment only in U.S. currency.
Contact us to learn more about your local music store and instrument dealer.